'To lease or to buy' is no longer the only question to ask yourself when considering new real estate for your office. The growing mix of millennials and senior employees can create quite the conundrum when deciding on a venue with private offices or with open-concept desk space.
In this Workplace Unplugged interview, Justin Smith is no stranger to this dilemma; how to make everyone happy? His decade-plus experience as a Senior Vice President with Lee & Associates has forced him to look at this closely, especially due to one recent and unique transaction.
JS: We had come to the end of our lease and our building had been purchased by a new landlord who was going to increase our rent substantially. So we had to be our own client and scrutinize our needs and really be sensitive to them. I'm used to dealing with this for our clients so it was interesting to be on both sides of the table.
Justin's office in Irvine, Orange County has about 40 team members. There was a mix in preferences within his own office. Some wanted private offices and others preferred an open concept. Of course, with workplace design being more important than ever, the answer had to be balanced — so what was the solution?
They managed to find a clever solution: sliding glass doors.
JS: The perimeter offices all had a glass wall that's made up of three sliding panels. So when they're open, 75% of the wall that was to the corridor or the hallway is fully closed but transparent so the natural light still flows through the rest of the space. When you need the privacy you slide them closed, when you don't you have this back to the bullpen feeling.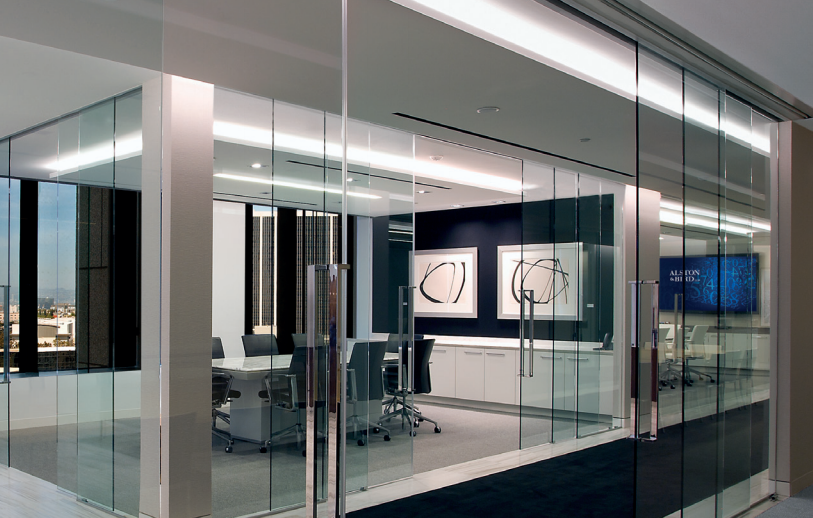 These glass doors designed by Klein allowed for them to have the best of both worlds.
JS: Our company had to take our traditional office needs and today's new office trends to find a way to be creative with design to accommodate everybody. That's one of the biggest things we found through the process – kind of blending those two. The Klein doors were one of our favorite design elements.
In designing your workplace, you need to always take into consideration the environment your employees prefer and blend those wants with the needs of the business. It's all about finding the sweet spot and ensuring balance and optimization are achieved.
Now that the employees are all happy, how about the higher level executives and managers with the stress of having to plan a move? We asked Justin for some tips to alleviate this. The key is time.
JS: If you have 18 months you should be thinking, 12 months you should be acting and 6 months you're likely going to have a problem or compromise. That's the ballpark. So 18 months from lease expiration, we raise awareness, prepare a timeline and start the communications internally with the executive leadership . This timeframe generally gives everyone enough time to adequately assess the business' future needs and gets the attention of everybody who is on the management team. And once you have their attention, it's very easy to make an accurate road map and create the momentum to secure a suitable lease or purchase.
When companies don't allow enough time, it leads to worse economic outcomes, lower level design decisions, frustration and friction in the negotiation process, and ultimately delays in the delivery of the space.
Are you a manager with a lease coming up or with a need for a new office space? Justin says there's something for everyone. But, where to start?
JS: I think most of the initial real estate decisions begin with the type of business and the phase of growth that you're in. What are your growth drivers and how does that fit into a lease with a landlord? The smallest of the small office spaces used to be executive suites, which have now evolved into co-working space. They're starting to be very high end, so you can really be small, have an image, an established space for your company and room for growth all at the same time. This has been new and exciting in the start-up scene.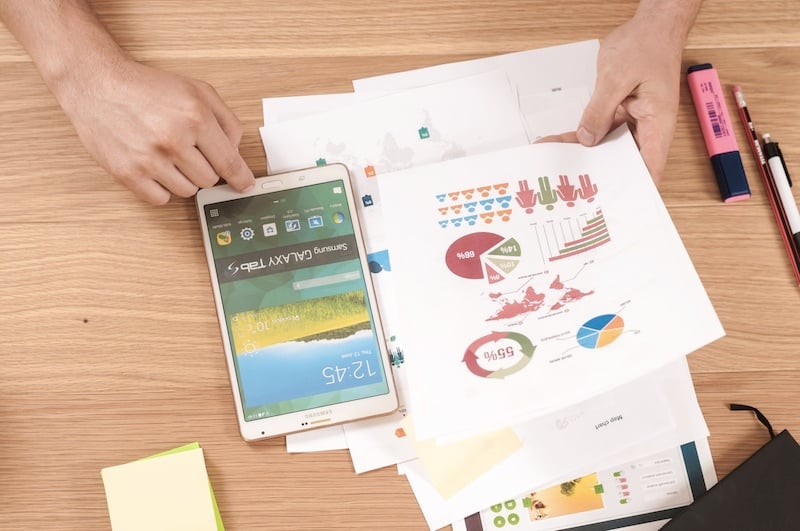 For a lot of the other companies that are more established, for a lot of Corporate America, it comes down to budget, image, accessibility and amenities. Most mature companies focus on expense reduction or image enhancement.
Many back office operations are located in more tertiary markets with lower rents whereas, clients facing operations prefer to pay for image — it's very important for companies to make the client experience a positive one, for all of the customers that are coming to the office.
Originally posted on Officespacesoftware.com